Hello munchkins!!

❤
I hope you're having a great week so far, it's Friday and I'm sure you can't wait for the weekend to come! :)
My weekend started early as I attended the Carolina Herrera 212 VIP Rose media launch party at Tangs Orchard yesterday afternoon!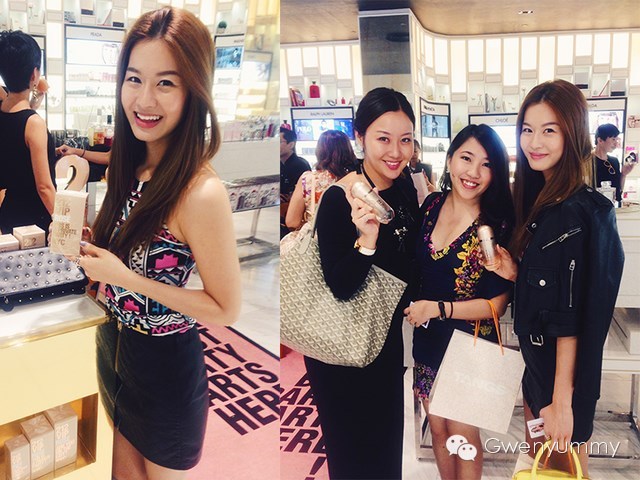 This latest fragrance from Carolina Herrera's 212 collection is a glamorous, fruity-floral scent that is refreshing to the senses and embodies the best of today's New York society.

Top notes reveal sparkling Champagne Rosé, light and fruity while the middle note consists of Peach Flower, sophisticated and feminine. Base note, Queen Wood performs with sensual and soft balmy notes.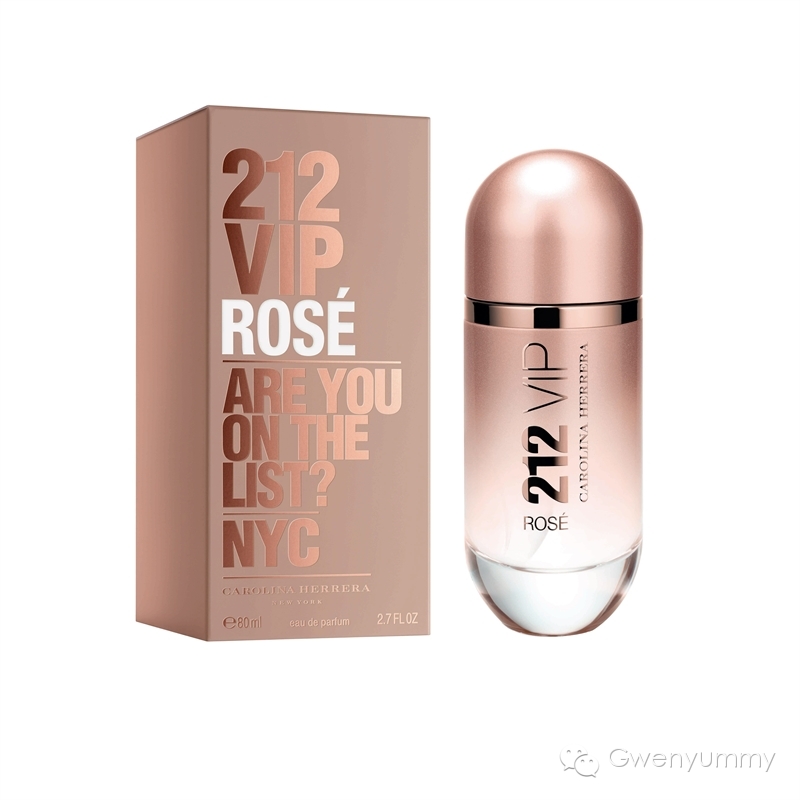 ​
Of cos', what's a party without cameras and flashlights? Getting my photos taken with my lovely companions!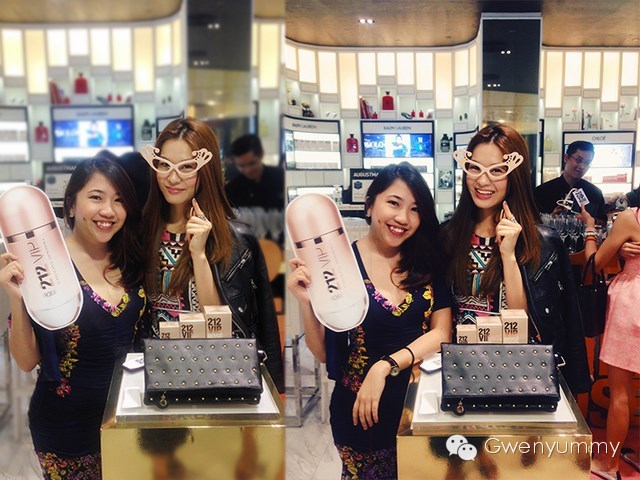 We even had our photos printed at the photobooth into instant VIP passes!! Look! How cool are these?!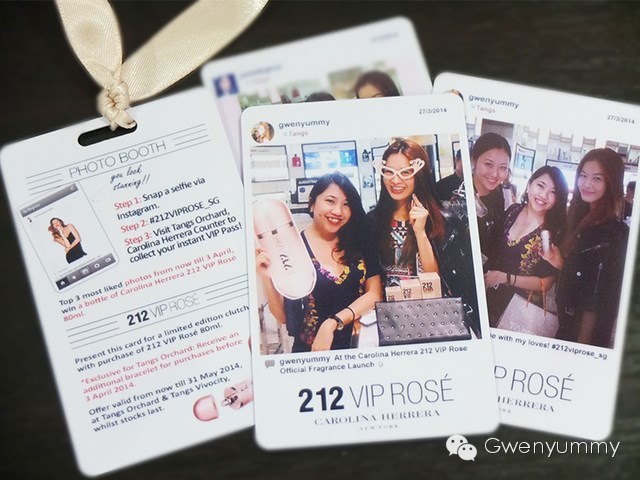 Even received a custom-made 212 VIP ROSE bottle! I chose a swallow engraving to resemble freedom! Isn't it pretty!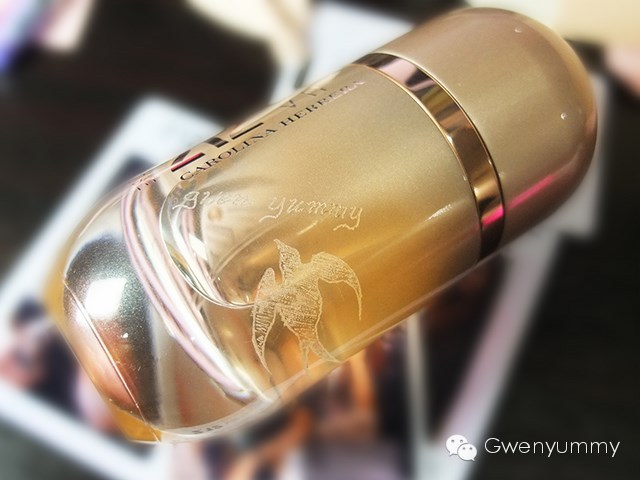 The bottle shaped like a bullet and accented in pastel pink and metallic hues gives off an evocative and mysterious feel to this new fragrance.

The awesome thing is.. you can get yours own bottle too!
Simply follow these steps below!
Step 1: Snap a selfie via Instagram.
Step 2: Hashtag #212VIPROSE_SG
Step 3: Visit Tangs Orchard, Carolina Herrera Counter to collect your instant VIP Pass!
Top 3 most liked photos from now til 3 April, win a bottle of Carolina Herrera 212 VIP Rose 80ml!
Good luck and have a great weekend!

❤